We thank God for the impactful Form 4 Ex-Candidates 9-week discipleship and capacity building programme emblazoned, "The Bridge." This programme was specifically designed for Form 4 Ex-Candidates to bridge the gap between high school and university/college, or the next stage of their lives.
The 9-week programme ran in all CITAM assemblies from 31st January and ended on 31st March 2023. During this time, the Ex-Cans had the  opportunity to participate in meaningful workshops and activities that equipped them with practical skills and biblical knowledge to help them navigate life's challenges.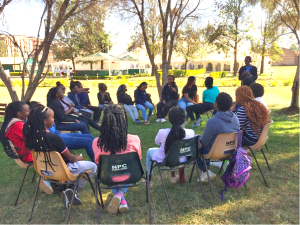 In addition to the 9-week programme, they went for a mission experience from 3rd to 8th April 2023. This has provided them with an opportunity to put their newfound skills and knowledge into practice and make a positive impact in the lives of others.
We believe that this programme had a life-changing experience for them and we are confident that they emerged from it better equipped and empowered in their personal lives, career and ministry.