The Regional Annual General Meetings (RAGMS) were held successfully for Western, Southern and Northern on 11th March, 25th March, and 1st April at CITAM Kisumu, CITAM Karen, and CITAM Valley Road respectively.
One of the main items in the agenda of the RAGMs is the reading, discussion, and adoption of the respective regional overseers' reports. Members have the opportunity to engage and appraise matters that relate to their region. In addition, members vote on matters that affect their region like delegates' nominees to represent their region at the Annual Delegates Conference (ADC).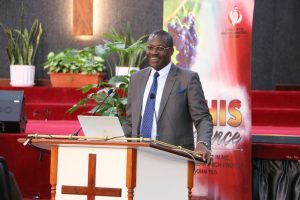 Besides, the Chairman (the Presiding Bishop) presents his report which is discussed by members but not adopted because it is done so at the ADC. The Treasurer makes a presentation on how the region performed in the previous financial year and gives an overview of the entire ministry's performance.
A key highlight is the members' engagement both at the floor and online where all their questions are answered by a panel of rapporteurs.
The completion of the RAGMs paves way for the ADC which will be held on 29th April 2023 at CITAM Valley Road.